-Dr. Erika Kalkan, Osteopath and Founder of The Curative NYC​
Yoga teachers (and knowledge lovin' students), we want to introduce you to someone special AND invite you to spend the 
weekend
 of January 25 + 26 getting crystal clear on the anatomy of movement.
Sound good? We thought so.
Let's start with the intro: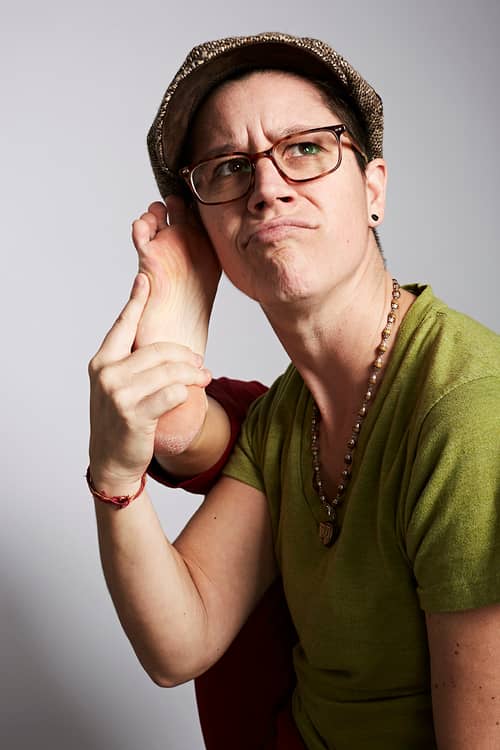 ​
Meet Miles Borrero, yoga teacher, Master of the Fine Arts, skateboarder, horseback rider, former-actor, ex-rocker, harmonium hugger and lover, shape-shifter and peaceful warrior. Born in Sao Paolo, Brazil and raised in Bogota, Colombia, Miles is currently based in NYC and can be found teaching regular classes at Pure Yoga and The Bhakti Center. Coming from a classical yoga background, Miles embraces its rigor—maintaining all of the traditional elements of a yoga practice, yet with the essence of a jazz musician. His yoga is pulled apart and reconstructed, then twisted around and flipped on its head for an artful, enlivened experience. Through his own devoted practice, Miles has probably spent more time on his hands in the last few years than he has on his feet, allowing him to instruct a vinyasa flow filled with arm balances and inversions from a learned place. Through his studies in Feldenkrais, Middendorf, the Alexander Technique, Thai Massage and other healing arts he has finessed what it means to sense through your hands.
And now, the invite:
The opportunity to learn from Miles at Synergy Hot Yoga on January 25th and 26th, alongside the YTTs studying under Vanessa Van Noy. Here is the lesson plan:
The Anatomy of Movement: Anatomy for Yoga Teachers
This is not your run of the mill anatomy course; it's designed specifically for yoga teachers and avid movers and aims to inspire and challenge conventional views of our bodies that are no longer serving us.
Knowing the names of the bones and muscles is useful, but more important is understanding the actions of the body as it moves through space and how the pieces orchestrate together to create movement. This will inspire you to move away from teaching and practicing poses or specific movements toward teaching or practicing skill sets that translate to all movement. In this way the principles learned translate more easily into daily life and other forms of movement people might include in their lives. This also offers a wealth of information as far as longevity in the practice as well as ways to work and triage injury.
Miles' training blends tradition and old science with current science. It includes 5 hours of lecture and practicum a day, as well as a yoga practice which will incorporate and highlight what we have been discussing.
Pricing? We've got it PLUS a special NJYC discount for you. ​
$250 early bird pricing for the entire weekend until January 15; $299 thereafter.
$50 off for you! Use code NJYoga
Never Miss a Post!
The Top Three Reasons for Joining NJYC
The greatest teachers, studios, classes and communities are in the Garden State.
You are ready to inspire and be inspired.
You believe in living a life you love, supported by a practice that makes you feel amazing