We are waiting on a few class descriptions (COMING SOON), but we KNOW you want to see the schedule thus far for our Raise the Barn VIRTUAL festival, raising funds and awareness for Goats of Anarchy – so they can RAISE A BARN at their animal sanctuary in Hunterdon County.
So here's what we've got! And yes, our classes will be available on Zoom and in our private Facebook Group, so there is technology for everyone, we promise!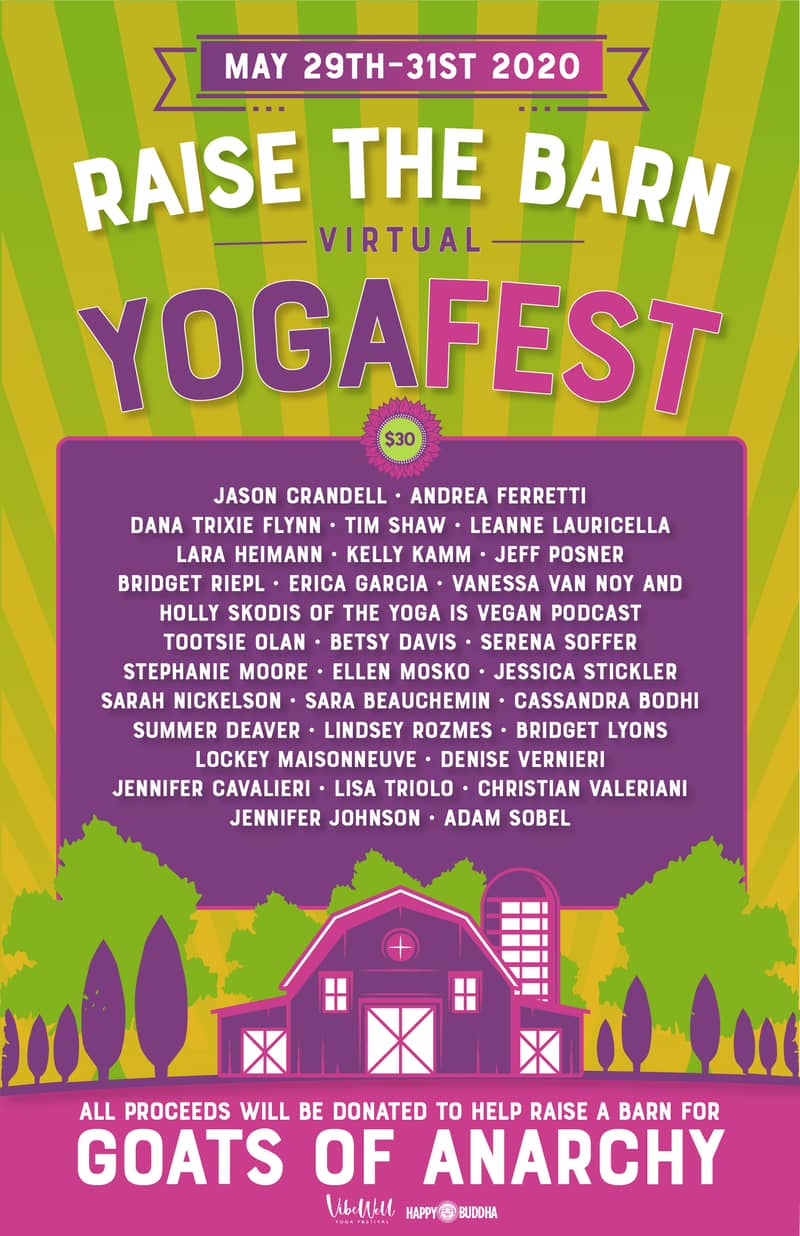 Friday
11 AM: Christian Valeriani: "Intentional Flow"
Christian's 45 min Intentional Flow weaves dharma, alignment, and mindful movement resulting in optimal breathing and concentration.  This all levels class offers the opportunity to amplify or simplify the sequence to meet your energy and experience in a joyful space deep self understanding.  Explore the awareness of being aware devoid of self judgement….
Bio: Christian Valeriani is the owner of EvenFlow Yoga in Red Bank, NJ.  In 2002, Christian experienced a significant life shift through which he was introduced to the practice. Three years later, he hung up his corporate hat to serve others by way of teaching yoga. Since then, Christian has taught over 15,000 hours of yoga, is a highly sought after workshop presenter, and directs a Yoga Alliance Certified Teacher Training Program. Christian remains the perpetual student and infuses his teaching with a rare balance of charisma and humility. Christian lives at the Jersey Shore with his beautiful yogini wife, Dana, their baby yogini, Luca Skye and 115 pound Ridgeback lapdog, Vedder. Part of his daily routine is loving his family and friends from the deepest space, a lesson inherited from his family of origin; two dedicated parents and his two older sisters. Teaching continues to be a gift in Christian's life and, moreover, he is humbled by receiving the ultimate gift; lessons offered from his students who continually show up. Christian prostrates himself to the teachings of God, Nature, Swami Sivananda, Sri Dharma Mittra, Rodney Yee, Jason Crandell, and Bill W.
12 PM: Yoga is Vegan Podcast with Vanessa and Holly 
1 PM: Jennifer Cavalieri: "Metta Meditation" 
Join Jen for a 30 minute meditation, focused on grounding down and cultivating a deeper sense of self-love and awareness.
Bio: For over a decade, Jennifer has been serving the community through the practice of yoga, a journey that has changed her life forever. She is the co- founder of Tula Yoga, and has been voted Best Yoga teacher in Monmouth County. Always a student, Jennifer has completed over 500 hours of Yoga training as well as additional certifications in Meditation, Restorative & Therapeutic Yoga, Thai Yoga Massage, Pilates, and Reiki. Over the last 10 years she has trained hundreds of Yoga teachers, first as the Director of Teacher Training at the American Yoga Academy, and for the last 6 years as the creator and lead trainer of Tula's 200 & 300 hour Yoga Teacher Training programs.
2 PM: Bridget Riepl: "Deep and Delicious: A Hip Opening Flow"
Join Bridget for a 45 minute flow that is meant to improve circulation, agility, and flexibility. She'll take an "around the world" tour of the hips: opening the front, sides, and back of the hip joint. Rather than sequencing to a peak pose, the anatomical intention of this sequence is to make you feel juicy, nourished, and ready for a weekend of yoga!
Bio: Bridget Riepl is the founder and owner of the NJ Yoga Collective and the VibeWell Yoga Festivals, as well as the co-founder of Boss Up and Brunch, a women's networking movement, founded to host female-lead power panels and masterminding events.
Bridget has grown her teachings and business from a single yoga class to something that has touched almost every town and studio in the state of NJ through events, social media, and her online platform for connecting our incredible yoga community.
Bridget has taught thousands of yoga classes in her career and has a profound belief in the practice's ability to transform lives, open eyes, increase compassion, enhance awareness, and make our world a more inclusive, diverse, and wildly wonderful place. To that end, Bridget serves as the chairperson for the Global Mala in NJ and will be the host of the 11th Annual Mala in 2020.
A native Jersey girl, Bridget lives in Rumson, NJ with her husband two children, Sadie and Patrick. She spends her days by the beach, taking deep breaths, and figuring out new ways to grow her business and spread the love.
3 PM: Lisa Triolo: "Gentle Movement & Deep Healing Relaxation"
Join Lisa for a rejuvenating & healing practice open to all. Expect gentle movement, guided relaxation & sound healing. Find a comfy spot inside or outside, slide on your headphones and be transported. Meditation and yoga nidra help activate the relaxation response and improve the functioning of your nervous system and endocrine system, which affects your hormones. Both meditation and yoga nidra help cells regenerate and repair, and both help decrease anxiety and improve your mood and sleep.
You cannot help but feel your own strength and grace in class with Lisa. She grew up between the US & Argentina, has been teaching for 20 years throughout the US, Mexico & South Africa in English & Spanish and founded Ohana Rising Yoga School.
4 PM: Tim & Goats of Anarchy: Goat With The Flow: Jivamukti Yoga
Virtual Goat Yoga Live from Goats Of Anarchy
From Tim: At the beginning of the Pandemic I was trying to figure out a way to help keep people sane in these crazy times.  I thought people love yoga and people love goats, so why not do some classes live from Goats Of Anarchy.  It was so much fun that it has become a regular Monday event.
It's part yoga, part comedy, and tends to fall apart at the end. By fall apart, I mean in the best way possible, the goats usually take over the class and everything is somehow right in the world.  So, join my wife Kristin and I, for some goatasana!
This class is a basic open level vinyasa and suitable for all levels of practitioner!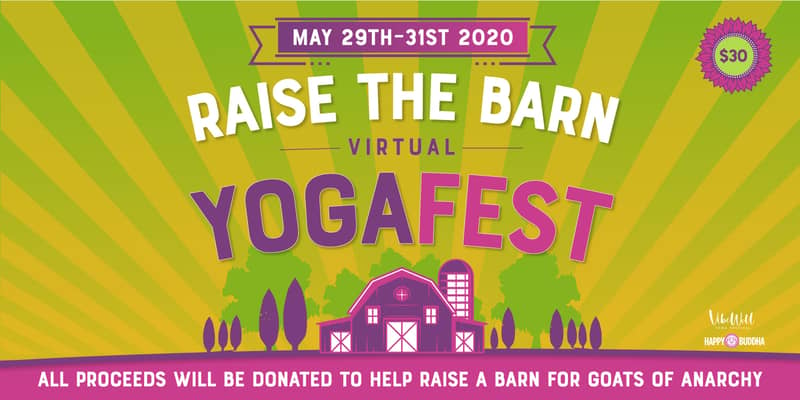 Saturday
8 AM: Tootsie Olan: "Powered Vinyasa Yoga"
High voltage movement meets deep intentioned practice. A 60-minute, music-drenched, solid, body to heart class that will leave you lifted, soaking and done.
Bio: Tootsie is a lifetime dancer, choreographer, creator of the NYC signature cardio dance class: danceFLOORED™ and subsequent high voltage yoga class. With buckets of sweat, her style challenges physically, mentally and spiritually, teaching people to let it go on the dance floor and yoga mat. Tootsie works in fitness, TV and theatre. She curates and leads global dance + yoga retreats. She is mom to three and wife to one.
9 AM: Sara Beauchemin: "Buti Yoga"
Buti is about bringing balance and restoring overall vitality on the physical, emotional and energetic levels. This 60 minute practice pairs dynamic asanas with intentional shaking and tribal dance as a healing catalyst for the mind, body and soul.
Bio: Sara Beauchemin is a full time school teacher and owner of Sweat with Soul Movement Studio in Bordentown, NJ. Sara found yoga several years ago and it changed her life. She traveled to Hawaii for her 200 YTT and had the experience of a lifetime. Her true passion is Buti Yoga, a blend of dynamic asanas, tribal dance and strength and conditioning. Sara has trained directly with Bizzie Gold the founder and creator of Buti Yoga on several occasions. She is currently a Master Trainee of the practice. Sara's other certifications include sculpt, resistance bands and Xtreme hip hop step. As a mother of three beautiful and very busy children, she uses movement as an outlet for self-care and healing. If you're looking to step outside of your comfort zone, you should definitely give one of her classes a try. She brings her passion and high energy to each class she leads. SWS movement is located in Bordentown, NJ and offers a variety of classes, follow them on Instagram @swsmovement or visit them at www.swsmovement.com
10 AM: Stephanie Moore: "Love Yourself, Heal Your Life"
Stephanie Moore is going to help you find ways to move yourself towards divine self-love and healing. In this 45 minute talk, she will help you to find permission to put yourself first and get clear on what it is you need to do to make that happen. She is the poster woman of moving from broken to balanced, and will offer you  simple tips and tools you can use to become  reacquainted with your higher self.
Bio: Stephanie is a talented, reputable Spiritual Psychotherapist, Life Coach, Reiki Master/Teacher, Physical and Energy Body Worker, Reflexologist, Fire Cupping Therapist and Yoga Teacher who offers unique and individualized treatments. Paired with her degree in Psychology and 15 years experience, she has helped hundreds of people deal with areas in their lives where they are feeling stuck or stagnant and helps them move away from stress and anxiety and to move through and away from feelings such as abandonment, betrayal, lack of self worth and unforgiveness.
She believes that once we deal with the subconscious programming and negative self talk and parts of our selves that we deny or dismiss, the parts that keep us trapped in our mind— once we heal the body with energy and align with our truest selves, we can then and only then  find the freedom to live a joyful, powerful, brave and love centered life. It is why she called her Mind Body and Spirit in Balance.
You can find Stephanie practicing out of her new studio in Lebanon, NJ, doing what she loves most, connecting, guiding and holding sacred space for those ready to journey towards the seat of their soul. When not there, she is teaching Yoga in several studios across NJ, working at Yoga Festivals, hosting Self-Care Days at Honor Yoga Studios in NJ, at Yoga Stream in Princeton and leading workshops in Self-Care, Crystal Healing, or, her specialty Hot Stone Restorative.  Recently, she was designated Master Healer for Honor Yoga Retreats in the Catskills, NY. She is also hosting co-facilitating Yoga/Coaching Retreats on the Big Island, Hawaii and Nicaragua.
11 AM: Lara Heimann: LYT Practice
Join Lara for a 45 minute practice that will undoubtedly help you find freedom through smarter, safer, and more conscious yoga movement patterns.
Bio: Lara is the founder of Movement by Lara. An international yoga leader, she has combined her background in physical therapy with her love of yoga to create the LYT Method. Many know her as "Yoga Mama" for the endless love, gratitude, and guidance that she has for all of her students and teachers. She developed the LYT Method to address the deficiencies and imbalances of our modern lives and limited movement patterns.
Lara honed her LYT Method through 25 years of practice and more than a decade teaching tens of thousands of students internationally during workshops, trainings, and retreats. Her mission is to help everyone find freedom through smarter, safer, and more conscious movement patterns so they can then uplift others. She leads teacher training certifications online and in person at her studio, YogaStream, in Princeton, NJ.
12 PM: Betsy Davis: "Energize Your Spirit – Vinyasa Flow"
This 60 minute class with Betsy is a fun and energetic vinyasa flow class filled with pranayama and meditation. It will help you find calm, and balance while energizing your spirit and lead you toward inner peace.
Bio: Betsy Davis is the founder/co-owner and principal teacher of Bhakti Barn Yoga in Millburn, and Glen Ridge New Jersey, which are vibrant havens for yogis for the past decade. Betsy has been teaching yoga for over 20 years and practicing yoga for over 22 years. Betsy began her yoga studies with Dana Flynn and Jasmine Tarkeshi of Laughing Lotus NYC and was a senior teacher at Laughing Lotus NYC for 12 years.
Betsy's teachings offer an experience of yoga that includes mudra, mantra, pranayama, asana, and yoga philosophy that is infused with a mind-full awareness of alignment. She incorporates music and poetry for a transformative and uplifting experience. Her classes are filled with creative and playful movement, which acts as a bridge to deeper union with the self and the moment, on the path to liberation.
Betsy is also a painter and ran a decorative painting business and set painting/backdrop business out of New York City for 25 years! You can see her handy work at the studio through murals and decorative gold-leaf borders.
1 PM: Jason Crandell & Andrea Ferretti: "The Future of Yoga"
Join Jason and Andrea, the voices of the Yogaland Podcast, for a deep dive into the modern practice of yoga – a conversation that is constantly shifting and evolving in the present moment.
Yogaland is a podcast for full-time yoga nerds, part-time yoga lovers, and anyone who yearns to feel whole and well. Since 2016, Yogaland has built an audience of 150,000 downloads per month. Jason and Andrea abide by the philosophy that yoga and meditation are lived practices – not always pretty or perfect or completely sorted out.
Bio: Jason Crandell is a natural teacher and author with more than 20 years of experience. Named "one of the teachers shaping the future of yoga," by Yoga Journal, Jason has been an in-demand teacher at conferences around the world for more than a decade. Considered a teacher's teacher, Jason has taught on countless teacher training faculties, leads trainings globally, and regularly presents teacher training content at esteemed conferences. Jason's primary teacher is Rodney Yee—who was kind enough to say, "Jason is taking the art of teaching yoga to its next level."
For the past 10 years, Jason has honed his approach by looking to peers outside of the yoga community, in the fields of physical therapy, orthopedics, traumatology, and sports medicine. These collaborative partnerships have enabled Jason to offer the most up-to-date to asana technique, cueing, injury management, and hands-on adjustments. Jason's goal is to blend the timeless wisdom of yoga philosophy with evidence-based information to create yoga curriculum that helps modern practitioners grow and evolve.
Bio: Andrea Ferretti spent more than a decade as an editor at Yoga Journal interviewing inspiring yoga teachers, creative thinkers, and wellness experts. Now, on Yogaland, Andrea talks to insightful people about all things related to yoga and the path of self-awareness. From how yoga is being used in schools, to how it rewires our brains, to nitty gritty anatomy advice, to the simple ways it helps us navigate emotions. Yogaland is a dose of weekly inspiration that focuses on creating a happy, healthy, meaningful life.
2 PM: Kristin Shaw: Stress Free Saturday of Self Care
Join Kristin for a guided massage experience to soothe your spirit, calm your mind, and tame tension.
We are all experiencing waves of fear, anxiety, + anger that when unaddressed can take a toll on our emotional, mental, + physical bodies. to help alleviate the stress burden we'll explore mindful movements focused on the neck, face, + scalp. here's how: – immune supporting sequence
– breathwork to quiet a busy mind
– neck+shoulder massage to ease tension
– face massage to alleviate jaw tension, sinus congestion, + headaches
– acupressure massage to balance energy
– energy therapy to impart deep relaxation
You will need a clean face + oil (not serum, lotion, or cream) to apply to your neck and face.
Bio: Kristin Shaw is a NY|NJ licensed massage therapist, certified Healing Touch practitioner, and gua sha educator offering customized sessions in the comfort of your home.
3 PM: Serena Soffer: "Downward Dogless Yoga"
Get your LOVE ON! GO-AT IT! Join Serena for a 45 minute "Downwardlessdog" Practice.
4 PM: Lockey Maisonneuve: "Own Your Healing, Heal your Trauma" 
After years of hearing "you have to let it go", "forgive", and "move on", author, speaker, and advocate Lockey Maisonneuve recognized that it wasn't in her DNA to just release the pain of her past. A childhood scarred by sex trafficking, abuse, alcoholism, and abandonment couldn't be erased with sunnier thoughts; if anything, the push toward making peace left her feeling angrier than ever.
For Lockey, healing a lifetime of trauma came through a prescription of vulnerability, recognition, validation, and ownership. After years of talk therapy, hypno-therapy, yoga, tapping, journaling, guided meditation, and energy work, Lockey finally opened up an inner dialogue and began to dismantle the disquieting conversations inside her head and heart.
In this 30 minute talk, Lockey will open up about her trauma and what it took to triumph over everything that almost destroyed her. She'll share her truths and her toolbox for discovering a sense of self-empowerment through survival.
"They didn't break me. I don't believe people are broken. I just believe every person has a really interesting story, and they get to decide what to do with it."
5 PM: Adam Sobel: "Yoga Theory and Philosopy"
An in depth examination of the fundamental purpose and theory of yoga. The workshop will focus on metaphysics of the Yoga Sutras, and how the Bhagavad Gita presents the goal and process of yoga.
Bio: Acyutananda Das (Adam Sobel) has been studying under Mahayogi Gokulacandra Das, and teaches a traditional method of vinyasa that is rooted deeply in the use of bandhas. Acyutananda has been practicing and studying yoga for the last 20 years and he has regularly been offering free classes since 2008 from his home in Red Bank NJ. More info about his classes can be found at https://www.facebook.com/Yogaatadamandjoeyshouse/
6 PM: Jen Johnson: "Jivamukti"
Jen's teaching style is rooted in her devotion to Mother Nature. Her classes are challenging and uplifting, and inspire students to seek the truth of their own nature, which is peace, love and joy.
Join Jen for a 60-minute, vinyasa style yoga class. Expect some chanting, a Dharma or talk with yoga philosophy teachings and then a sequence of intermediate to advanced yoga poses ending with a relaxation and more chanting!
Bio: Jennifer Johnson is an 800-hour advanced-certified Jivamukti Yoga teacher, with over 20 years of teaching experience. She grew up on a small farm in northern New Jersey, where she developed a deep love and respect for the natural world. Yet the culture and diversity of the city beckoned to her, and she moved to New York to study psychology at Columbia University. She graduated in 1996, and that same year took her first yoga class at Jivamukti Yoga Center.
While cultivating her practice, the words of her teacher Sharon Gannon echoed in her mind: "Joyful people have a steady connection to the source." Jen felt this connection, and knew she had to share. She received her first yoga teacher certification in 1999, and has been teaching ever since. Yet a journey to India in 2006 – where she witnessed the devastation wrought by the tsunami that hit South East Asia – convinced Jen that yoga practice alone would not fully serve someone who needed a broken bone set or antibiotics to fight an infection. So she returned to home to enroll in the Nursing School at Rutgers. Since 2010 Jen has been a registered nurse seeking to bridge the healing modalities of yoga and meditation with the western medical model. She has currently been deployed to the Emergency Department at Riverview Medical Center in Red Bank, NJ, to serve during the Covid-19 pandemic.
Jen's teaching style is rooted in her devotion to Mother Nature. Her classes are challenging and uplifting, and inspire students to seek the truth of their own nature, which is peace, love and joy.
Jen humbly bows at the lotus feet of her blessed teachers, Sharon Gannon and David Life, for courageously sharing the Truth; and to sweet Narayani whose patience and loving guidance enabled her to provide the same for others.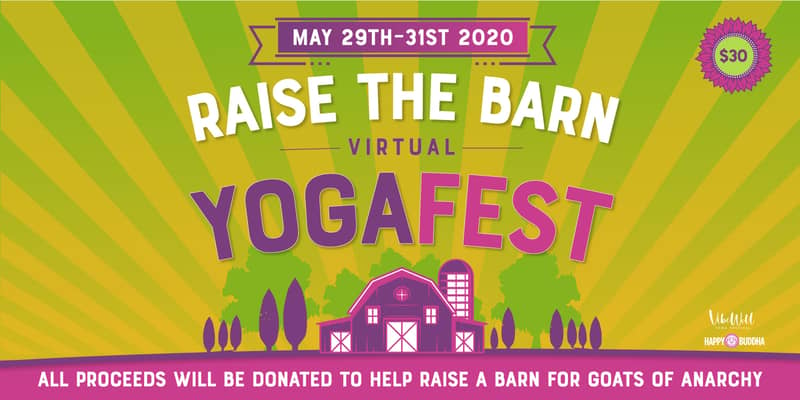 Sunday
8 AM: Sarah Nickelson: "Seeking Strength and Stillness"
Sarah will offer a 60 minute vin/yin class which begins with slow flow movement to prepare the body for longer passive stretch.
Bio: As a teenager, Sarah was prescribed asana and meditation as a way to cope with her lifelong struggle with anxiety and was soon fascinated by the ancient Indian Philosophy which underpinned her practice. Because she reaped such transformational benefits, Sarah has immersed herself in a well-rounded lifestyle practice facilitated by the technology of Yoga. She studied for her 200 hour certification with Cathy Madeo, ERYT-500, and has been teaching since 2017. Sarah has also completed several special certifications which include Therapeutics with Liz Alvarez, ERYT-200, which facilitates yoga for people with illness, injury or other special needs, and Restorative Yoga with Carolyn Chaiko, ERYT-200. Sarah is excited to share her passion for Yoga and wellness with all humans and, further, hopes to offer an open door into the deeper practices of Yoga to all who feel moved to explore all eight limbs.
9 AM: Kelly Kamm: "Mystical Mudras"
Mudras are like remote controls that help you change your internal channel when you're tired, cranky or just need a lift! Join Kelly Kamm for a fun 30 minute practice of magical (and scientific!) shape making with our hands. No experience necessary!
Bio: Always on the hunt for some deep connection with the invisible forces of magic and spirit, Kelly studied Eastern philosophy and politics in DC, hiked the Appalachian Trail, traveled the world, and worked as a stylist in the NYC fashion and music business. When she found yoga she saw it as the confluence of everything she valued and longed for – creation and form, connection to the magical unknown, the fusing of the sacred and the everyday. She opened a studio in Goshen NY in 2006 and sold it a couple of years ago, and now teaches workshops, festivals and teacher trainings all over the globe.
10 AM: Erica Garcia: "Nueva Alma Method"
Bringing Spirit and Embodiment back to yoga. Join Erica for this 60-minute, all-levels Alignment informed and Kriya Yoga inspired class where as you flow you will also dance between Svadyaya (self study), Tapasia (burning through) and Ishwara Pranidhana (pure surrender).  Connecting us all one movement and one breath at a time.
Bio: Erica Garcia, ERYT500 is known as a senior yoga teacher to her peers. Having a personal practice that spans over 3 decades and teaching for over one; Erica is often sought out as a yoga teacher mentor and continuing education provider. Her style and philosophy of teaching is straight from the hip yet with an ability to truly bring the students on a sacred journey. Her teaching style is very innate with intellectual alignment, and masterfully embodiment of body and spirit.
11 AM: Jeff Posner: "Yoga Framework"
Join Jeff for a 60 minute exploration of life-changing movement, melding his incredible education and experiences in Hatha Yoga, Katonah Yoga®, Lotus Flow™, Ido Portal Movement Culture and the Functional Range Systems®.
"Our teaching framework is ideal for beginner and advanced students as well as those with physical limitations. The Yoga Framework can help you."
Bio: First certified at Laughing Lotus in New York City under Dana Flynn, Jeff then explored the practice of Katonah Yoga® under Nevine Michaan.
While Jeff realized Yoga overall is a healing practice, he also recognized that its current sequence methodology is and was not a rehabilitative one for the body. The aspect of incorporating rehabilitation into a class is highly dependent on the knowledge and ability of the teacher. This is where diving deeper into the subject of movement and stretch physiology became necessary.
Jeff has since studied with the Ido Portal team and completed the Functional Range Systems FRC®/FRA® certifications. The knowledge he gained in the process was life changing and now he wants to share that knowledge with you.
12 PM: Lindsey Rozmes: "Level 1/2 Vinyasa with Hudson Yoga Project"
Join Lindsey for a 60 minute mixed level vinyasa class taught in Hudson Yoga Project's signature style. Ease your body into movement with this thoughtfully and creatively sequenced class building toward a fun and challenging peak pose —  just enough sweat, flow and rest.
Bio: Lindsey Rozmes is a senior teacher at Hudson Yoga Project in Hoboken, NJ and devoted student of yoga and Ayurveda. She is known for her warm energy and light-hearted, inclusive approach to teaching. Lindsey offers students a well-rounded vinyasa practice that includes playful, yet purposeful sequencing with a huge emphasis on the connection between breath and movement. The focus of her teaching style is to create a loving, safe container for you to explore, to heal, to learn and to evolve.
Lindsey is also a NAMA certified Ayurveda Health Counselor, and through her business, The Prana Parlor, she works with clients to inspire transformational shifts in their health and wellbeing. Her lifestyle programs and workshops infuse together the ancient practices of Ayurveda, self-care rituals, plant-based nutrition and yoga to pave the path to balance and intuitive healing.
1 PM: Denise Vernieri: "Body, Mind and Soul Exploration"
This 60 minute class will be a blend of movement, inquiry and discussion. The focus of our session will be on discovering what we TRULY want to cultivate in our lives and how we can begin to let it in.
Denise is a local NJ yogi teaching yoga as often as possible. Her business Pure Alchemy Co. is a combination of all the things she loves: Yoga and coaching.  Denise is a personal coach that helps clients achieve their "impossible" goals while also experiencing holistic wellness by focusing on physical, mental, emotional, spiritual health.
2 PM: Jess Stickler: "Handstands at Home (Kicking for the Goats)!"
If you've never done a handstand in your life, or even if you do handstands everyday, this short action-packed class will focus on strengthing and drills to improve your handstanding practice! Handstands may seem intimidating at first, but we will break it down into its components during this 30 minute practice and you'll see that handstands are just a matter of building strength and stability through the legs, arms, and core — and that with a little practice YOU CAN DO IT!
Bio: Jessica Stickler has been teaching Jivamukti Yoga since 2008 internationally and is faculty on the Jivamukti Yoga teacher trainings worldwide. Self-proclaimed "yoga geek" she loves getting into the nitty gritty details while encouraging her students to practice with a sense of humor!
3 PM: Cassandra Bodhi: "Finding Calm in the Chaos"
Cassandra will be bringing everyone through a discussion on how important it is to self care and heal during a time of chaos, before delving into a 20 minute channeled & guided meditation to release all fears & negative emotions the chaotic times have surfaced for them, allowing them to leave it in the universe or to their angels with love. Making room to feel calm and peace.
Bio: Cassandra Bodhi is a Spiritual Life Coach & Medium. With an ability to connect with the other side, she has integrated her gifts,  her passions, her intuitive abilities & experiences to help provide transformative healing, empowerment and peace to live a fiercely fearless life.
4 PM: Ellen Mosko: "Abide in Stillness"
Establish a pattern of relaxed ease and calm as you settle into a series of supported postures during this 45 minute practice. Let go of habitual tension in your body and mind while creating internal balance.
Bio: Ellen Mosko is a recognized, respected, and much-loved yoga teacher with deep roots and years of study in Iyengar, Anusara, Yin, Hatha, and Sivananda Yoga. A practicing yogi since her sophomore year in college (when a friend needed a few bodies to help her through a fitness thesis), Ellen began her teaching career in 2003. Her first 200 hour training created the foundation for both her teachings and an unwavering commitment to always learn more. Today, she is a sought after "teacher's teacher", known for seamlessly using her cues, sequences, and every prop in the room to help students transform, connect, and better understand their alignment, anatomy, philosophy, and subtle body energetics.
Ellen's teaching style is an interactive mix of attentive alignment, fluid movement, and breath awareness. With an established understanding and interest in both subtle body energetics and physical anatomy, Ellen's classes focus on encouraging the personal exploration of postures to create internal space. She encourages curiosity about the practice and often uses the wall and various props to further enhance the asana experience. Her classes are designed to meet you where you are and bring you deeper into your practice.
Ellen is a E-RYT 500-Hour, YACEP certified yoga instructor with a library of yoga classes and writings featured by Yoga International. Ellen teaches public and private classes, trainings, and workshops nationally, and offers mentoring sessions to certified teachers seeking to explore and develop their own authentic voice.
Experience her unique teaching style on Yoga International or check her schedule for in-person classes and workshops.
5 PM: Summer Deaver: "Loving Kindness Meditation"
Social justice and activism without loving kindness and compassion as the base, lead to burn out and anger.  Meta, loving kindness meditation, is an ancient practice to reconnect us to a tender presence in the heart. In a time where fear is the predominant emotion, this 30 minute practice will cultivate nourishing resiliency by extending care towards ourselves, others and the world.
Bio: Summer Deaver is an artist, yogi, activist and mom, who has led yoga and meditation retreats, trainings  and classes in NYC and abroad since 2002.  She continues in what has been a 13 year study and practice of Buddhist philosophy and meditation.
Summer is the director of Yoga Peace Kula, Monmouth county's first nonprofit yoga studio, which is involved with the mindfulness in schools movement, trauma informed care and helping organizations create a true sense of community within their culture.
Summer believes fervently in the power of true presence, and brings daring, loving kindness to her work and mentorship with community members and professionals of all kinds.
6 PM: Dana Flynn: "The Beating of Your Heart"
What makes your heart beat, your feet lift and your body soar? Calling on music, movement and your Life Force; we will pump up the volume on our 45 minute asana practice and invite the beats to dissolve our fears so that we may live boldly, softly and Awake.
Bio: Dana Trixie Flynn is an Internationally celebrated yoga figure, social activist and co-creator of Lotus Flow, the soul-powered yogic movement system that frees you to move like You. Dana is the co-founder of Laughing Lotus Yoga Centers in NYC, SF, BKLYN and Lotus' first Nonprofit in New Orleans, The Church of Yoga. She was named one of Yoga Journal's top 10 Influential Teachers who have shaped Yoga in America and is featured in the book, Yoga Bodies. Her devotion to activism and creating change has led her to partner with incredible organizations like Africa Yoga Project, Project Peaceful Warrior, Lineage Project and inspired her open a pay it forward donation based Center in the heart of New Orleans.
Dana's raw and generous spirit has inspired teachers and students around the globe to spread a message of love, devotion, service and community.
7 PM: Bridget Lyons: "Sound Healing Meditation"
Bridget offers healing through vibrations. In this 45 minute healing session, she will use various instruments such as the crystal bowls, tibetan bowls, chimes, gongs, and drums to release energetic, physical and emotional attachments. Every session is different and sometimes she will weave in mudras, mantras, crystal grids and card readings.
Bio: Bridget took her first yoga class in 2000 and immediately felt a sense of belonging and connectedness… to the yoga community and most of all herself. She thought Yoga would just be another form of exercise. However, it didn't take very long for her to realize it was so much more. It was a tool to manage stress, it was her prayer, her sanctuary, her sense of calm… her way back to herself.
Bridget is passionate about making all aspects of yoga accessible to everyone, especially meditation. Guided meditations were her gateway to a daily meditation practice, and hopes that it could be yours too. She wanted to share her experience, hope, energy and passion for this beautiful practice with the world. Bridget continues her journey through the practice and study of asana, philosophy, service, meditation, and spiritual and energy work.
Bridget has been practicing yoga for over 16 years and is a RYT 200, Yoga Nidra, certified Sound Healer, Dharma Yoga Wheel teacher, Reiki and other energy modality certifications.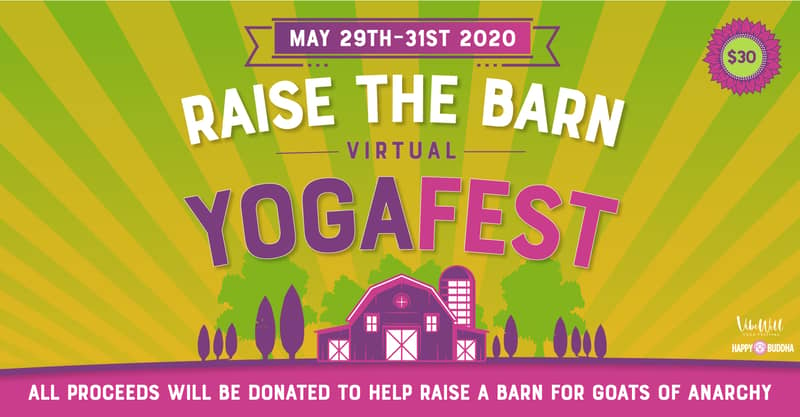 Never Miss a Post!
The Top Three Reasons for Joining NJYC
The greatest teachers, studios, classes and communities are in the Garden State.
You are ready to inspire and be inspired.
You believe in living a life you love, supported by a practice that makes you feel amazing